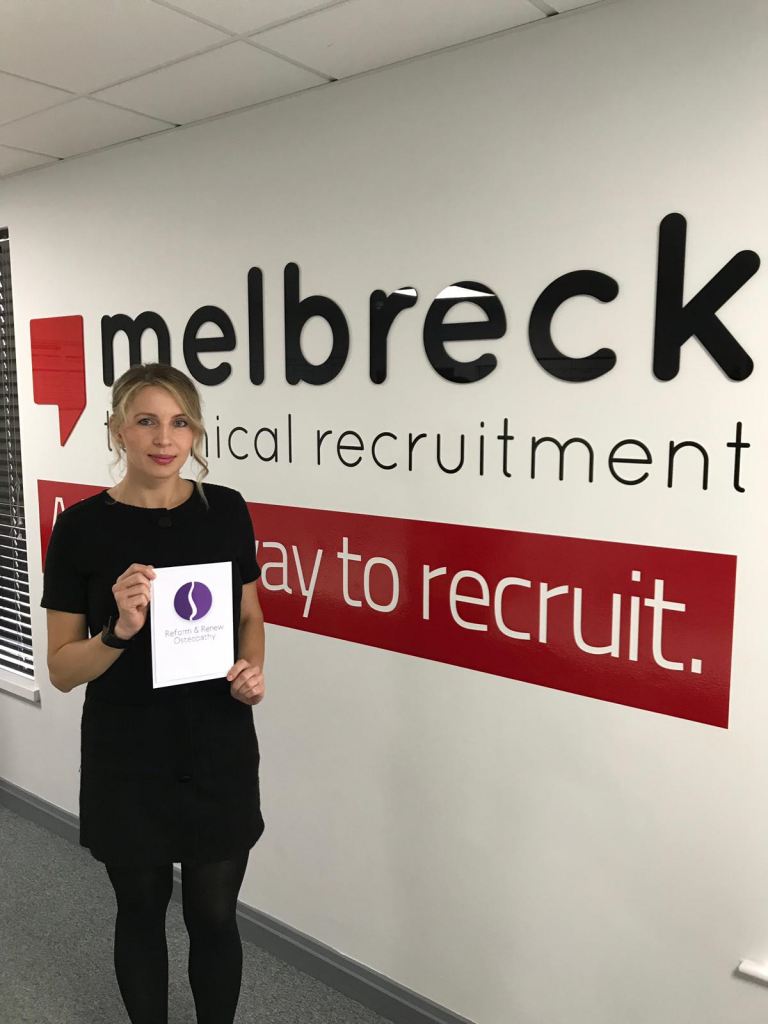 Promotion Time for Ilona!
We have some great news here at Melbreck!
Ilona Litwin has earned herself a richly deserved promotion to Senior Consultant!
Ilona's hard work, ability, and her commitment to our team and company values really shines out in everything that she does. She has come a long way since she joined us in her first recruitment role as a resource consultant, and her results have only ever gone in one direction – up!
We asked some of our clients for their comments on Ilona and her service levels before she gained her promotion. Everyone we asked took the time to respond, which says a lot, and we got some good comments with people telling us how much they liked working with Ilona, and how good she is at helping them.
The three quotes that most encapsulated Ilona's efficiency, delivery and friendly way of dealing with people were these;
"I very much like working with Ilona, very professional and no messing about."
"I can confirm Ilona is a pleasure to work with, she understands our roles and company well."
"I would very much endorse her promotion and wish her much success in her new position."
Ilona strives to be the best she can be, and never gives up, so it was no surprise to us that she beat her promotion targets.
We asked Ilona what she wanted as a gift to say thank you for her hard work, and (in line with our company focus on mental and physical wellness) she chose a physio and acupuncture session – so we sent her to Reform and Renew Osteopathy. Thanks Abby Curtis for looking after her so well!
Thank you Ilona, you deserve your promotion and we are grateful for the effort you put in to Melbreck, and the service you give to our clients and candidates.
We can't wait for your next promotion and to see what you do next!