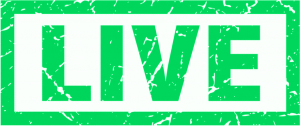 Melbreck Technical are working with a world leading organisation who specialise in the design and manufacture of special purpose equipment and components for the Aerospace sector.
Due to planned growth within their technical team they are now looking to recruit a Systems Engineer to join their business ASAP.
The position is a development role working with a small team in a customer facing office.
The candidate having some established background (three to five years) in aerospace engineering.
You will have the opportunity to learn all aspects of the Systems Engineering Life-cycle in developing and supporting systems with their customers under the supervision of the Engineering Manager.
Role Overview:
Proposals
Responding to customer enquiries on existing and new product options
Technical definition for new, derived and modified systems
Costing of solutions
Scheduling and workload arbitration (Project definition)
Provide guidance on design approaches and concepts
Design
Creating new designs, adapting and modifying existing solutions
Deriving system architectures to meet customer requirements including Integrity, Redundancy, Availability, Reliability, Maintainability, Accuracy etc.
Allocation of new and existing equipment to system architectures
Defining system and sub-system specifications and descriptions
Writing and capturing requirements, requirements allocation and solution arbitration
Create and deliver reviews (Planning, Concept, Preliminary and Critical Design)
Produce and review Safety documentation
Analysis
Perfuming analysis of proposed solutions using both analytical methods and modelling
Analysis and interpretation of modelling and test data
Report writing
Presenting data and argument (internal and with customer)
V&V
Validation of design and requirements using analysis, modelling, test etc.
Verification of implemented functionality using test, review, analysis etc.
Creating system test scenarios, test specification, procedures and scripts
Running test (manual and automated) including results analysis
Writing test reports
Create and deliver reviews (Test readiness, Test results)
In order to be successful in you application you will need the following:
Engineering Degree or Masters level in Aerospace, Aerospace Systems or Software Systems Engineering.
Systems knowledge (general understanding of main concepts) – ARP4754 and ARP4761
Civil aircraft operation and systems integration
UML and software systems engineering – DO-178
Hardware engineering concepts – DO-160 and DO-254
Project planning and control
This is a fantastic opportunity to join a world leader in their field so if you are looking for your next opportunity then please get in contact ASAP.
Job Features
| | |
| --- | --- |
| Job Category | Aerospace |
| Salary | £32,000 to £38,000 |
| Job ID | 2572 |