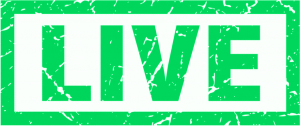 Melbreck Technical are working with a world leading designer and manufacturer of special purpose equipment for the Aerospace and Defence Sectors.
Due to planned expansion within their supply chain team they are now looking to secure a strategic buyer to join the business ASAP.
As a Strategic Buyer you will be based out of their UK facility in Dorset, in the South West of the UK.
You will be accountable for vendor and product development in the supply chain.
Part of the role will be to manage and input into strategic sourcing projects for the procurement of goods and services to support current and future business needs.
The role requires a large amount of input in to vendor strategy and commodity roadmaps to improve supply chain performance.
You will have regular interaction with suppliers and cross functional stakeholders with the aim to deliver outstanding results.
You will be actively involved in productivity initiatives to reduce costs and achieve year on year direct spend savings targets.
The strategic buyer will operate in compliance with company, regulatory and customer required quality assurance procedures and standards.
In order to be successful in your application you will need the following experience:
1.Working within an aerospace/defence organisation
2.Experience of supply chain control for a manufacturing company
3.Experience of vendor performance improvement
4.Experience of identifying and driving productivity cost savings with vendors
5.MS Office literate
6.Experience of managing projects and undertaking project work
7.Ability to read and understand engineering drawings and specifications.
This is an exciting position with a business that has a lot to offer, so if you are looking for a new role then please get in contact ASAP
Job Features
| | |
| --- | --- |
| Job Category | Aerospace |
| Salary | £40,000 to £50,000 |
| Job ID | 2576 |