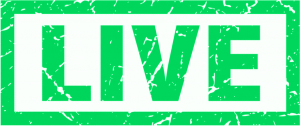 Melbreck Technical are working with a world leading designer and manufacturer of special purpose equipment and instrumentation with a truly global presence and an internationally recognised brand.
Due to continued growth in one of their divisions based in West Sussex they are looking to strengthen their technical capability and as such are looking to recruit an Applications Engineer on a permanent basis ASAP.
This is multi-dimensional and technical role with mixed responsibilities; including technical support and project management of several field trials and offer sales support.
Main Duties:
Support technically Internal and External customers of the business in order to guarantee the current high standards in customer care.
• Installation and commissioning of Solutions as requested by industry standards.
• Attend customer meetings lone or supporting the sales force in order capture technical requirements for Application projects or general NPD.
• Perform controlled experiments reproducing field conditions in order to replicate issues that the customers may be facing.
• Be responsible for writing documentation and product test procedures.
• Support at trade shows and conferences representing the company and support its full product range.
• Support applications within design and development of bespoke applications in order to satisfy  Customer requests.
Attributes Needed:
• Relevant Degree level qualification (Science/Engineering) and technical background.
• Knowledge of industrial communications and protocols.
• Experience with HMI (Human machine interfaces).
• Can-do attitude and flexibility.
• Proven ability to learn new technologies.
• Troubleshooting, problem solving and analytical skills.
• Excellent communication skills. Excellent written and spoken English.
• Able to promptly reply to business-critical queries.
• Comfortable with off-site working in UK and overseas.
• Accuracy and attention to detail. Awareness of the varying level of client's technical competency.
If this role is of interest then please get in contact ASAP as they are looking to hire within the next few weeks, please quote the following reference #2413
Job Features
| | |
| --- | --- |
| Job Category | Engineering |
| Salary | £40,000 to £45,000 |
| Job ID | 2413 |