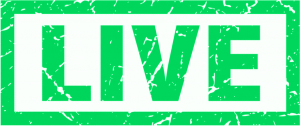 Melbreck Technical is currently working with a growing business based in Heysham, Lancashire, specialising in design and manufacture of electronic instruments for defence, marine and aerospace markets.
Our client is looking for an Applications Engineer on permanent basis.
The Junior Applications Engineer provides in-house and on-site technical support and expertise to customers, testing and validating products, supporting the sales team to answer technical questions, supporting the engineering team to test and integrate systems and providing technical information to support products.
Responsibilities:  
·         To provide technical support and expertise to customers (external and internal) which will include on-site and in-house working.
·         To test and validate products during and after the development cycle to ensure that they are fit for purpose and meet requirements.
·         To provide input into the design cycle to support the engineering team in understanding the end user requirements.
·         To produce test plans and specifications with engineering support for all aspects of the product including the final acceptance test specification.
·         To produce and maintain technical specifications and user documentation, alongside the engineering team, and support the sales team when using the material for marketing purposes.
·         To provide in-house and customer training and produce and maintain training material on products.
·         To work closely with the sales team and engineering team to support bids by producing technical information and supporting costs and ensuring that the information meets customer and company requirements.
·         To support the sales team to demonstrate products by producing demonstration plans and specifications and supporting customer visits when required.
Skills required:
We are looking for a junior application engineering or someone more senior.
Electronics Engineering background
Clean driving license and own transport is required.
British passport holders only- this role required SC clearance.
This is a great business to work for and this is a company that can offer you a career that they feel cannot be duplicated.
-Have some flexible working. Core hours are 09:30-16:00. Able to take a full hour lunch break, or half an hour if you want to and leave ½ hour earlier. Staff can start from 08:00-09:30 their choice. They finish at 5 on a Friday.
-People's pension – company matches up to 5% contributions
-20 days plus bank holidays. After three years of service, this rises an extra day per full year of service up to a maximum of 25 days.
-Company sick pay up to 10 days
If you are interested in this role then please get in contact ASAP at the same time if you know of anyone who is looking and would be suitable for this role I would be really grateful if you could refer them to me.
Job Features
| | |
| --- | --- |
| Job Category | Aerospace, Aviation, Defence, Design, Development Engineer, Electronics, Engineering, Information Technology, IT, Management, Sales Management, Sales Support, Telecommunications |
| Salary | DOE |
| Job ID | IL2553 |