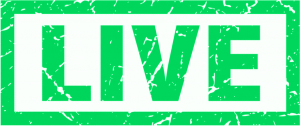 Melbreck Technical is currently working with a leading designer and manufacturer specialising in electronic instruments and equipment for automotive, bioscience, pharmaceuticals and electronics markets.
Our client is actively looking for a Software Test Engineer to join fast growing team.
We are looking for a candidate with ability to assess software, contribute to software test specifications, author test cases and develop the test automation suites necessary to provide robust and reliable software to customers.
If you are looking for a position in which you will work closely with developers and engineering specialists as an integral part of an agile team and international relations, this might be a perfect opportunity for you!
As a Software Test Engineer, you will work as a member of a multi-disciplinary team, contributing to the testing and documentation of software programs as part of the development of products. You will work under the guidance of the Lead Software Test Engineer and the Software Engineering Manager, to give guidance to Software Engineers on practices that may be required to aid in software testing, and to ensure that processes are adhered to so that teams deliver robust and reliable software.
Responsibilities:
– To participate in the development of software products as part of a multi-disciplinary project team and to work within project timescales, providing progress indication and task estimates as necessary.
– To work within the software team using agile methods, participating in sprint planning, sprint reviews and retrospectives. Being a vocal advocate of quality throughout the project lifecycle.
– Develop strong working relationships with software development engineers, project managers, engineering managers and other test engineers.
– To contribute to the review and maintenance of software testing standards and policies under the direction of the Lead Software Test Engineer.
Skills required:
– The ability to work closely with developers and engineering specialists as an embedded tester in an agile team.
– A degree in a computing, science or engineering discipline or at least 18 months' relevant experience.
– Recent proven manual test experience is essential.
– Experience of the Microsoft development stack (TFS, Visual Studio, Test Manager).
Advantages skills:
– Windows programming in C#, Visual Basic, or any scripting language using object-oriented methodologies would be an advantage.
– Understanding of software design methodologies, notably Agile and Scrum design principles would be useful.
– Exposure to automation test principles would be beneficial.
This is a great business to work for and this is a company that can offer you a career that they feel cannot be duplicated.
-Your career will take off with a comprehensive induction programme. We then continue to support and develop our employees by improving their skills, knowledge and performance by in-house, on-the-job training, and external training.
-We value entrepreneurship and commitment by offering real career possibilities.
-You become part of a growing company where you can shape the future of our work processes.
They are offering a generous benefits package including:
-Group pension
-Life assurance
-Holiday plus bank holidays
-Death in service
If you are interested in this role then please get in contact ASAP at the same time if you know of anyone who is looking and would be suitable for this role I would be really grateful if you could refer them to me.
Job Features
| | |
| --- | --- |
| Job Category | Electronics, Information Technology, IT |
| Salary | up to £38,000 pa |
| Job ID | IL2409 |