Senior Software Engineer/ Software Developer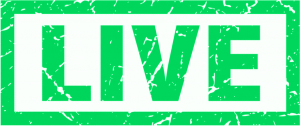 Melbreck Technical is currently working with a leading designer and manufacturer specialising in electronic instruments and equipment for automotive, bioscience, pharmaceuticals and electronics markets.
Our client is actively looking for a Senior Software Engineer to join fast growing team.
In this role you will work in a highly dynamic, positive and action driven environment. As a member of a multi-disciplinary team, you will take a leading role in all aspects of the software development lifecycle of products.
Responsibilities:
– Working in all parts of the software development lifecycle and be responsible for designing and building software to gather and analyze data from our analytical instruments.
– Helping solve software related problems and related systems engineering issues, as well as providing up-to-date knowledge of new software innovations and their potential application to the wider organization.
– Working in a Scrum environment where cross functional teamwork and close collaboration with the customer is highly valued.
– Provide expertise in your field, and may take on the role of team leader of a software team as directed, providing team leadership and design direction as appropriate to the size of project.
Skills required:
-A bachelor's degree in Computing Science, Engineering, Mathematics, Physics or similar experience.
-At least 5 years' experience in a software development environment (ideally ISO9001).
-Windows desktop programming experience in C# WPF (C++ experience would be beneficial).
-Strong analytical capabilities, you get energy from solving complex problems for a diversity of products and systems.
-Strongly results-driven with respect to customer products: with the ability to think and act as an end user with emphasis on key product quality indicators, such as analytical performance, ease of use, robustness, completeness and speed.
-Self-motivated, detail-oriented and able to work independently as well as in a team environment.
This is a great business to work for and this is a company that can offer you a career that they feel cannot be duplicated.
-Your career will take off with a comprehensive induction programme. We then continue to support and develop our employees by improving their skills, knowledge and performance by in-house, on-the-job training, and external training.
-We value entrepreneurship and commitment by offering real career possibilities.
-You become part of a growing company where you can shape the future of our work processes.
They are offering a generous benefits package including:
-Group pension
-Life assurance
-Holiday plus bank holidays
-Death in service
If you are interested in this role then please get in contact ASAP at the same time if you know of anyone who is looking and would be suitable for this role I would be really grateful if you could refer them to me.
Job Features
| | |
| --- | --- |
| Job Category | Electronics, Engineering, Information Technology, IT |
| Salary | up to £52,000 |
| Job ID | IL2351 |