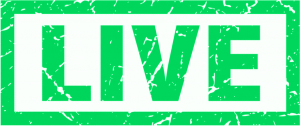 Melbreck Technical are working with a global leader of special purpose equipment for the Power Generation and Energy Sector.
Due to an internal promotion and planned growth they are looking to strengthen their project team and as such are looking or a Senior Project Manager to join their business on a permanent basis.
The Senior Project Manager will manage a portfolio of projects; approximate value of ca. £10m p.a. within the Division, and ensure timely project delivery to cost, quality and Customer Expectations and Specifications.
The role reports to the Head of New Business and will lead the Project Management team.
Main Duties:
1.Work to company procedures, protocols and communications in a professional, dedicated & diligent manner.
2.Standardise the way projects and programmes are delivered across the business.
3.Introduce project best practice and ensure it is adopted by the business and its people.
4.Provide leadership, mentoring and coaching to the global project management team.
5.Manage resources including resource planning for future projects for the project management team.
6.Functional Management of Project Managers, Project Managers shall report directly to the Senior Project Manager on the progress of their projects, highlight risk to delivery and erosion of gross margin to the Head of New Units in a timely manner.
7.Take ownership for the Team Improvement Board for new units.
8.Attend Monthly Project Board Meeting and report current projects and ensure Project Managers presentations are reviewed prior to each Project Board Meeting.
9.Take Ownership of Monthly deliveries to ensure forecast is achieved.
10.Seek out and effective participation in High Performance Team Initiatives with the project management team.
11.Provide guidance and support for the creation of Preliminary and Project schedules (GANNT Charts and resourcing) for the project management team and support sales with schedules as and when required.
12.Take ownership of ensuring change orders are raised, maintain a change order log for all projects and ensure change orders are submitted for approval in a timely manner and liaise with the customer to ensure change orders are approved.
13.Take ownership and responsibility for Personal Performance Plan (PPP) of the project management team.
14.Lead multiple projects and ensure projects are delivered on time, to financial budgets, quality and to the satisfaction of the customer.
15.Liaise with the Bid Teams and peer review bids and ensure project delivery costings and delivery strategies are robust and underpinned. Prepare a Project strategy, Project Plan, Risk & Risk Mitigation Plan, Project Schedule and Execution Plan to ensure on time delivery and margin erosion.
16.Customer Liaison, point of contact between the company and the customer.
17.Maximise the margin by way change order management, bulk buying, company initiatives.
18.Manage internal stakeholders, engineering, procurement etc.
19.Manage the project resources, ensuring resources are in place to deliver the project on time.
20.Manage the various manufacturers & sub-suppliers of goods.
21.Be responsible for the frequent and on-time financial reporting of the project, including forecasts, cash in / out and attending weekly and monthly project progress reports. Clean up of systems, allocation of procured materials prior to the invoicing of customers as per contractual obligations.
22.Attend customer and sub-supplier meetings (kick off meetings etc.)
23.Take responsibility and ownership for personal development.
24.Highlight expediently areas of concern relating to potential risk to not meeting contractual deliveries and / or risk of financial penalties.
25.Review, negotiate and negate sub-supplier claims for additions to contract.
26.Review, negotiate and negate customer claims.
27.Delivery of projects to a high quality in accordance to ISO9001.
28.Work in a safe manner, report un-safe practices both internally and externally of the company.
29.Effective communication with internal and external stakeholders.
30.Lessons learnt, identifying positive and negative examples of project management and implementing change to prevent repeat of negative trends.
31.Offer support to other internal teams and accept full responsibility for the execution performance of a project.
Job Holder Requirements:
1.Minimum of a Higher National certificate (HND) in an Engineering discipline.
2.Project management qualification i.e. APM or Prince2 preferred.
3.Expert level budget management including EAC estimates, project planning in the form of a Gantt chart using Microsoft Project, and Risk Management and Mitigation.
4.Previous experience of team management and development.
5.Fluency of working with Microsoft software; excel, word, project etc.
6.Fluency of working with integrated ERP and finance systems.
7.Good understanding of commercial and contractual terms; and basic procurement process and practice.
8.Ability to work on the complete range of products and on projects situated globally.
Desired:
1.Proven experience of managing multiple design and build projects through multi-functional teams against tight budgets and schedules.
2.Experience of delivering medium to heavy fabricated mild steel/stainless steel manufactured equipment complete with Integrated E&I through an international supply chain.
3.Awareness of international engineering standards, regulations and export control requirements.
If this is of interest then please get in contact ASAP with the following reference #2380
Job Features
| | |
| --- | --- |
| Job Category | Energy, Engineering |
| Salary | £45,000 to £53,000 |
| Job ID | 2380 |