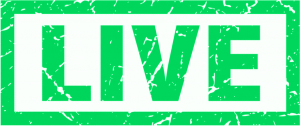 Melbreck Technical are working with a world leading designer and manufacturer of special purpose equipment with locations throughout the UK and Europe.
Due to a planned expansion they are looking to recruit a Production Planner to start ASAP from one of their locations in Milton Keynes.
The Production Planner is responsible for developing and managing production schedules across all Value Streams in line with customer demand requirements. Working with each Value stream to facilitate work planning, optimising use of resources, materials and time in order to achieve customer On Time Delivery.
The development of the incumbent processes to drive out inefficiencies and execute key planning of goods through the business.
MAIN TASKS:
1.Engage with customers and Sales Engineers to identify opportunities of continual improvement in performance
2.Develop and utilise system tools and live feedback from the S &OP to assimilate and maintain demand forecast/finished goods strategies
3.Monitor the balance between capacity plans and current/projected demand. Work closely with operations to advise on resource levels required to meet requirements. Where risks arise ensure effective and timely communication tools are in place
4.Support the customer service and planning activities defined within the NPI/ECO processes
5.Provide cover as required for other members of the team to ensure continuity of service.
6.Continuously improve and develop new product/capacity planning methods to optimize performance, meet 'On Time Delivery' and  achieve financial targets
7.Collaborate with Manufacturing, Purchasing, Production Engineering, Quality, Design and other departments as required to deliver Business objectives and improve performance.
8.Attend daily production meetings to ensure there is adherence to the production schedule & to     work cross functionally with other departments to resolve any issues that present a risk
9.Ensure the effective data input flow of the Warehouse/Despatch teams to meet delivery targets, achieve service targets,
10.The planning of and communication for returns or repairs to meet customers' expectations
11. Inventory – Maintain/develop the management tools to support effective and acceptable Inventory levels, manage the excess and obsolete program with Finance, Planning and procurement. Supporting/Lead role in the Inventory stock take process.
Job Holder Requirements:
Essential
·A minimum of 3 to 5 years production planning/scheduling experience within a manufacturing environment, (preferably with experience of low volume/high mix manufacturing).
·Ability to demonstrate knowledge and experience of MPS, MRP and capacity planning.
·Strong Customer focus
·Exposure to lean working and continuous improvement (kaizen) practices including production planning within a Lean environment
·Analytical and practical approach to problem solving
·Demonstrate leadership skills promoting positive change improvements
Desirable
·Lead the implementation and/or development of production and capacity planning tools/systems.
·Degree Qualified
·Hold  recognized qualifications in Supply Chains Management (CIPS) and/or planning (HNC/HND)
They offer a very competitive bonus, benefits and pension structure and if you are interested to find out more then please get in contact with the following reference number 2425.
Job Features
| | |
| --- | --- |
| Job Category | Engineering |
| Salary | Negotiable |
| Job ID | 2425 |