Financial Graduate Trainee Development Programme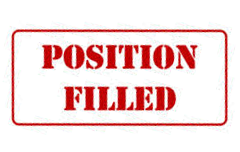 Alton, Basingstoke, Bedfordshire, Buckinghamshire, Cambridgeshire, Canterbury, Cheshire, Chipping Norton, Colchester, Croydon, Dorchester, Dorset, East Anglia, East Midlands, Egham, Gloucestershire, Kent, Lancashire, Leighton Buzzard, Maidstone, Middlesex, midlands, Milton Keynes, Northampton, Northamptonshire, Oxfordshire, Somerset, South East, South London, South Yorkshire, Surrey, Swindon, UK-Wide, Warwickshire, West Sussex, West Yorkshire, Wiltshire, Worcestershire, Worthing
Melbreck Technical are working with a global leader in the engineering and manufacturing sector who specialise in fluid control, filtration, and pneumatics.
Each location is made up a diverse range of disciplines, including financial control which is a crucial function for all the sites in the UK.
Every year, they look to identify three graduates to join the business on their Financial Graduate Development Programme.
They are now looking to identify the candidates to start in September 2019, candidates who are not just looking for an ordinary graduate scheme, but are looking to develop their career long term, with an aspiring and inclusive industry leader.
The starting salary is £25,000 with a joining bonus of £500 paid after your fist successful month in the business.
There are salary reviews every six to eight months and if successful an increase of £1500 will be added to your basic salary.
The Programme is made up of three placements covering a total of two and a half years, across two sites in the UK and potentially one in Mainland Europe.
The scheme is designed to enable you to gain the skills, knowledge and experience in across multiple functions across divisions in the UK and EMEA. Therefore, it is ESSENTIAL you are mobile and happy to relocate every six to eight months.
The work undertaken will be challenging and business critical, giving you exposure to different areas of the business and contact with senior stakeholders in the company.
Full support will be given throughout the programme to work towards a professional accreditation that is CIMA accredited.
Outline of Job Responsibilities:
Take responsibility for managing your own workload during your placement, responding directly to requests and managing your own development.
To produce you work in a timely manner and to a high standard.
Provides a first line of response to queries in their functional area from internal and external contacts.
To seek resolutions to problems or queries.
Identifies problems that need resolving and seeks to find processes to address them.
Makes decisions in your area of responsibility and communicates these directly.
To seek all learning opportunities and develop the knowledge and skills required for each of the roles and from people within your wider team.
To manage change in your way of working and seek to improve processes.
To progress through relevant professional qualification.
To build your own business skills.
Requirements, Qualifications, Skills & Experience:
You must be geographical flexibility to move to any location both during and upon completion of the programme
You must be fluent in English
A second European language would be beneficial
Must be eligible to work in the UK
Degree in the required area for the function, at a 2.2 level or above.
Experience of working in the functional area is desirable.
Experience of fast paced and changing environment is desirable.
Experience of managing and planning own workload is desirable.
This is a fantastic opportunity that will give you a massive head start in your career. Applications must be made by the 14th of March and you must be able to attend interviews on the 17th of April.
Please get in contact ASAP if you are interested or want to find out more.
Job Features
| | |
| --- | --- |
| Job Category | Accounting, Financial |
| Salary | £25,000 |
| Job ID | 2356 |