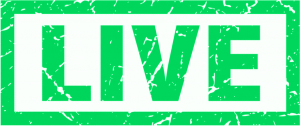 Melbreck Technical are working with a designer and manufacturer of special purpose equipment based near Dorchester.
Due to a significant increase in the number of projects they have taken on and their size they are now on the lookout for two controls engineers to join their business.
Experience Needed:
A good science, engineering or maths-based degree.
Experience of programming PLCs using one of the IEC61131-3 languages would be beneficial.
3 years + experience preferably in machines and motion controls.
Interest in the Industrial Robotics Industry.
In depth knowledge of the intricacies of system integration.
Thorough understanding of UML and the software life cycle.
Wants to work on the shop floor with occasional travel to other sites.
Comfortable working with automated machinery and not just driving a keyboard.
*  Controls:  Siemens Plc and Drives, Beckhoff Plc and Drives and Kuka Robotics.
*  .net:  C#, C++, WCF, WPF, ASP.NET, MVC
There is no typical day with this business.  Projects undertaken are so varied in their industry, technologies and development tools that almost anything can happen.
They have a small team so work is 'hands on'.  As well as programming at their desks, software engineers spend a good deal of time on the shop floor commissioning machines.
A new recruit can anticipate a day filled with robots, lasers and technical challenges.
If you are interested in this role then please get in contact ASAP with the following reference 2521.
Job Features
| | |
| --- | --- |
| Job Category | Engineering |
| Salary | £40,000 to £45,000 |
| Job ID | 2521 |