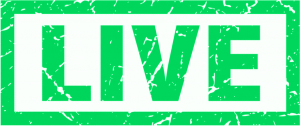 Melbreck Technical are working with a world leading designer and manufacturer of special purpose equipment and components within safety critical systems.
Due to a planned move they are looking to recruit an Operational Excellence Manager to join their business in Milton Keynes ASAP.
Purpose of the role:
Provide leadership and management for the Operational Excellence function of the Business Unit in Milton Keynes and sustain the quality philosophy, and lean culture for the operating division. Promoting the Continuous Improvement philosophy; Create and implement a quality plan to achieve the levels of quality established through organisational goals, customer expectations, related stakeholders and market competition.
Duties:
To lead Quality activities for the business and ensure division, corporate, external audit and customer expectations are met.
Quality Policy & Processes: Communicate customer, regulatory and organizational requirements to assure product quality, contract compliance and customer satisfaction.
Quality System Management: Oversee the effective documentation and implementation of the quality management system to assure compliance with customer and regulatory requirements and the standards set by corporate/division policies;
Implement the performance measurements necessary to effectively evaluate organizational performance and trends in product quality, services, customer satisfaction and the cost of poor quality. Uses the results of performance evaluation to target improvement efforts.
Quality Training: Work with Division leadership to ensure that individuals performing functions affecting quality are trained and demonstrate the appropriate skills and performance results;
Coordinate; division personnel for internal, customer and third party quality system audits.
Quality & Customer Interface: Maintain a corrective action system to analyze and correct nonconforming conditions and complaints. Analyze the problem in depth to understand the root cause and eliminate it in order to avoid the same problem occurs in future.
Quality & Supplier Interface: Collaborate with purchasing on the development and implementation of a supplier management strategy; Asses supplier capabilities and monitor supplier quality to ensure desired levels of performance
Quality & New Product Development: Collaborate with engineering on new product development and design review for quality/reliability issues; oversees Advanced Product Quality Planning (APQP) process.
Identify and support continuous improvement initiatives.
Work with stakeholders to create and implement quality plans as required by the business.
Lead the internal quality management system audit programme and ensure corrective action closure.
Responsible for reporting of quality relevant indicators including Certification, Quality Journey and Customer Experience.
Support external audits from DNV and from customers.
Ensure Critical To Quality requirements are identified and met through development.
Support Supply Chain with supplier evaluations.
Job Holder Requirements:
A Lean & Quality professional, ideally degree level qualified and with good working knowledge of engineering principles
5+ years working in manufacturing.
Experience in Automotive sector is an advantage
Ideal candidate has 5+ years of experience in Lean & Quality, Engineering and prior experience in leading projects and managing a team (or teams)
Previous work experience ideally includes experience  with quality improvement tools and techniques (i.e., Lean, Six Sigma, Statistical Process Control, and Failure Mode & Effects Analysis);
6  Sigma Green Belt or working towards one
Demonstrable knowledge of ISO and similar Quality requirements
Proven experience with Customer Quality Management
Evidence of coach Q tools across a business is an advantage
If you are looking for a new challenge and this role is of interest then please let me know ASAP by applying or by getting in touch with the reference #2393
Job Features
| | |
| --- | --- |
| Job Category | Engineering |
| Salary | £50,000 to £55,000 |
| Job ID | 2393 |